Concept & full creative design for Aruba's 'Shortcut to Happiness' official tourism site.
An inspirational travel site and application that allows visitors to choose their activities, create their inspirationl 'film reel' and share it with friends.

The site features hundres of short video clips of activities and sights from around the Island of Aruba, and takes visitors on an immersive visual journey through the beauty and 'happiness' of the island. Through exploration via interactive map, interests, activities and more - users get taken through a broad journey of possibilities which ends in a personalized inspirational film.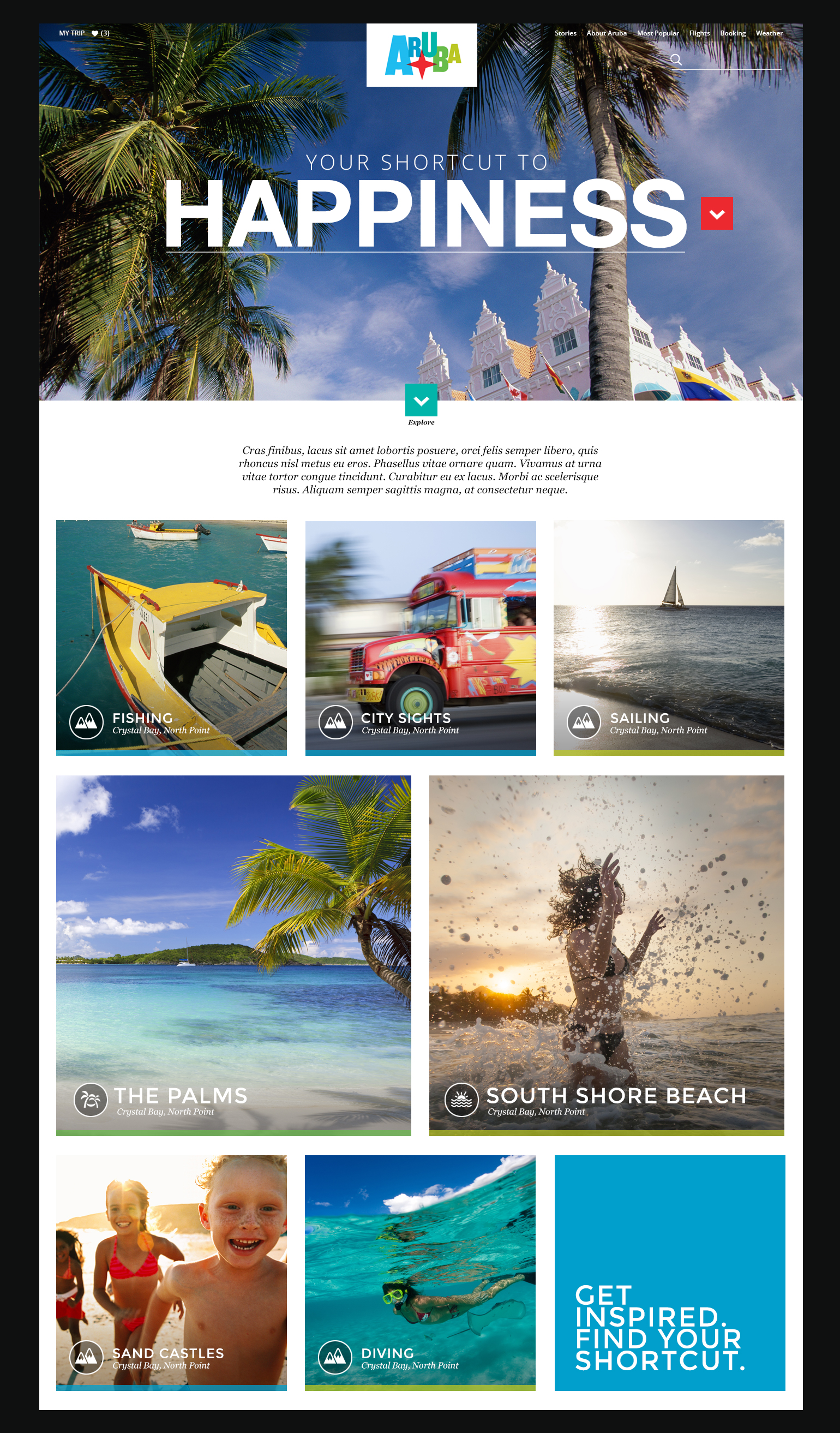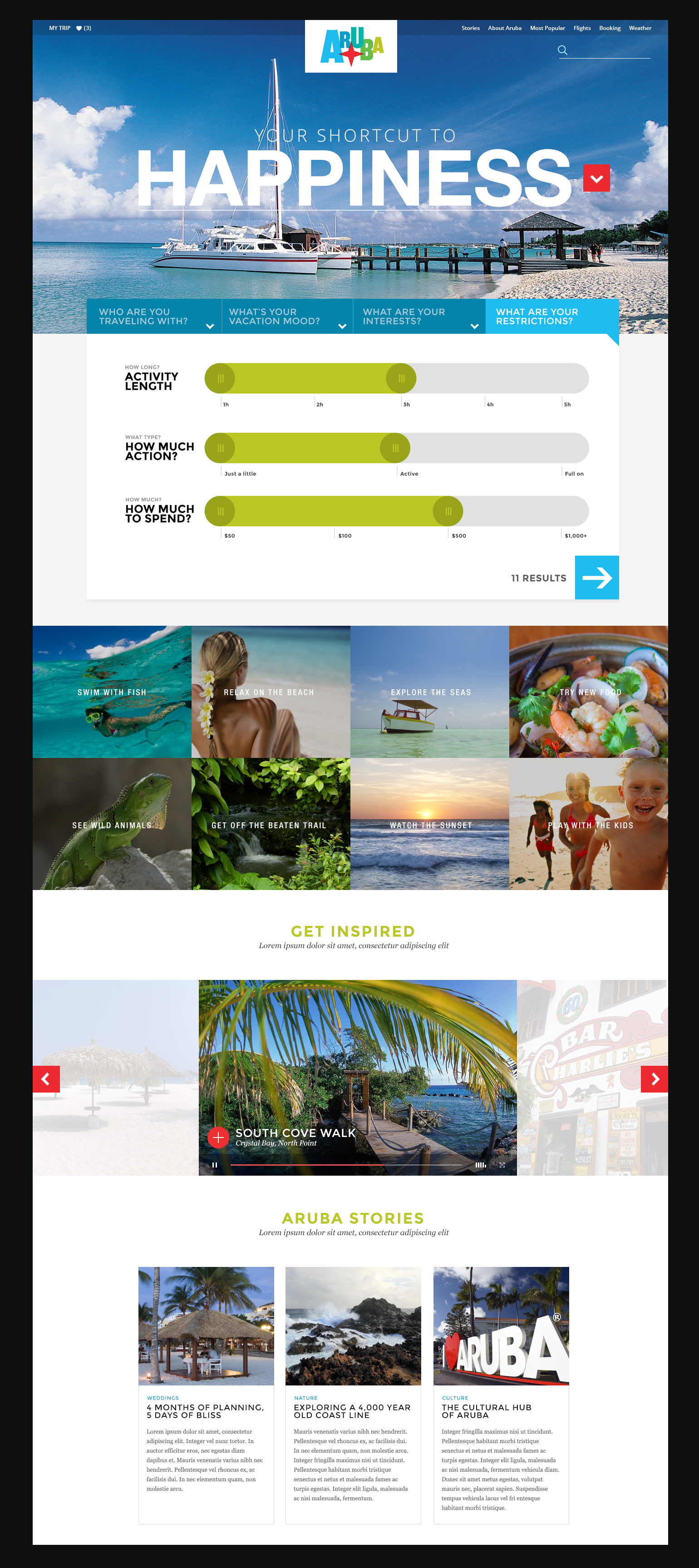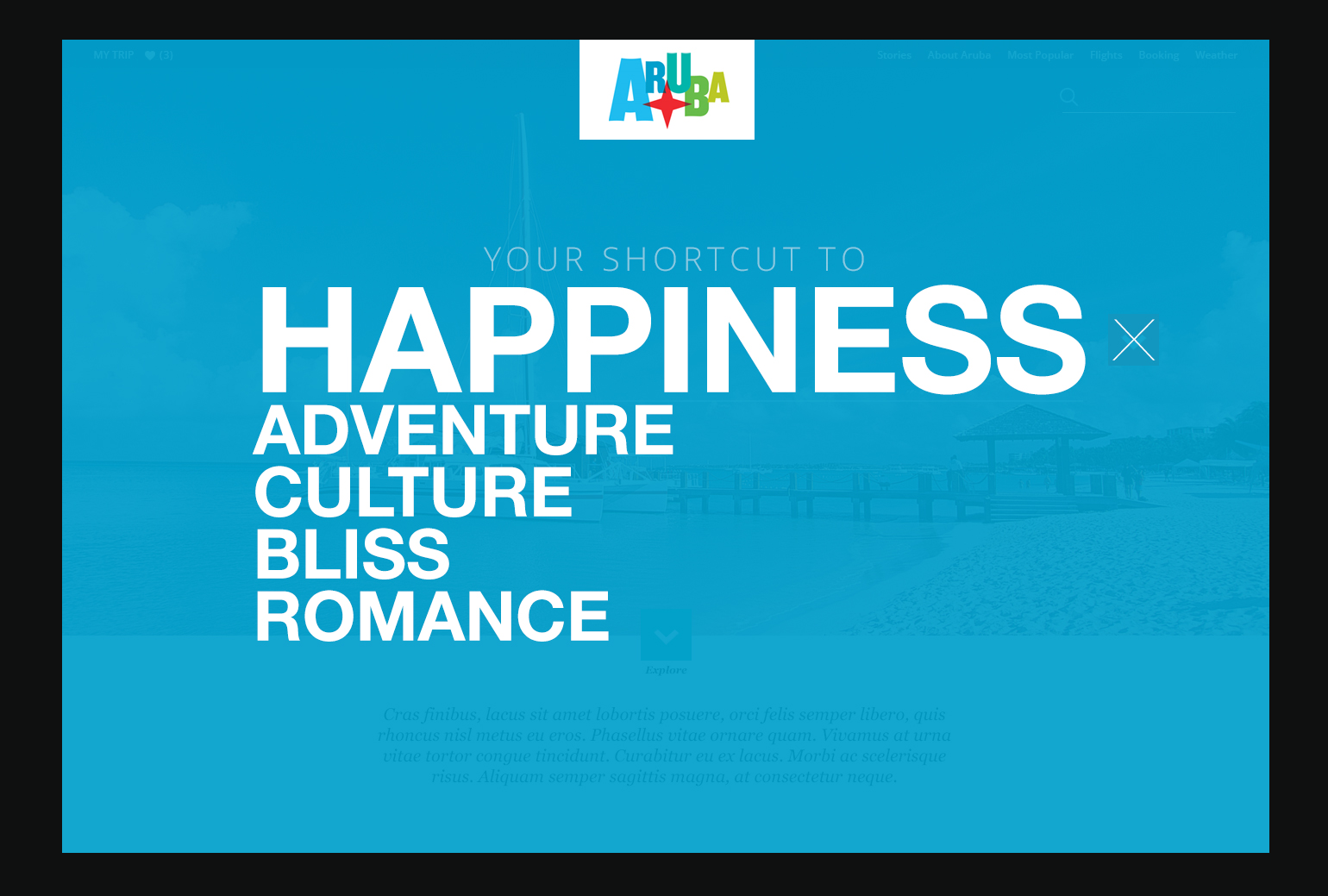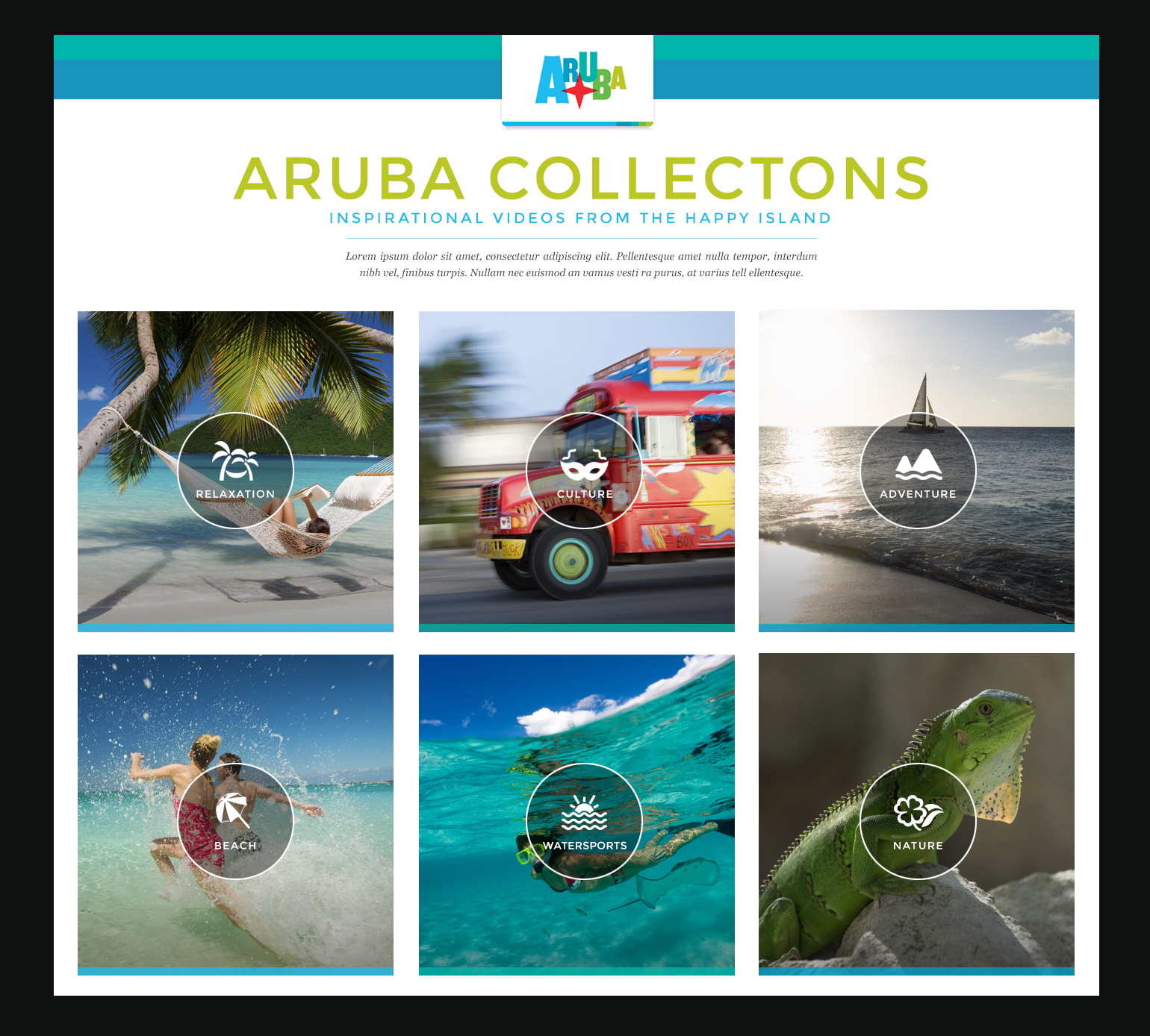 Exploring alternate layouts & visual concepts to engage users around Aruba activities.
The brand and visual language of Aruba Tourism was forming during this project. Films were being briefed and shot and numerous touchpoints of Aruba being defined. As a result, some of the below explorations in visual language and UI helped to navigate us through some key decision making.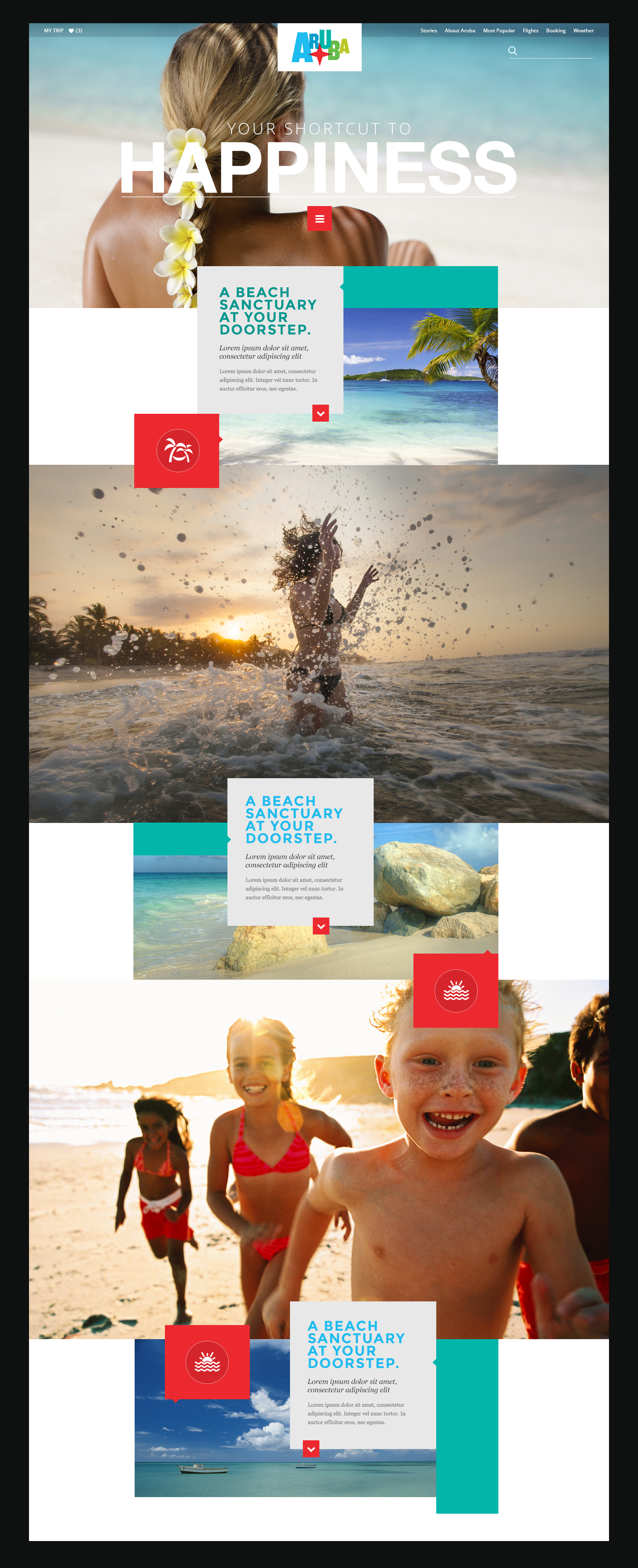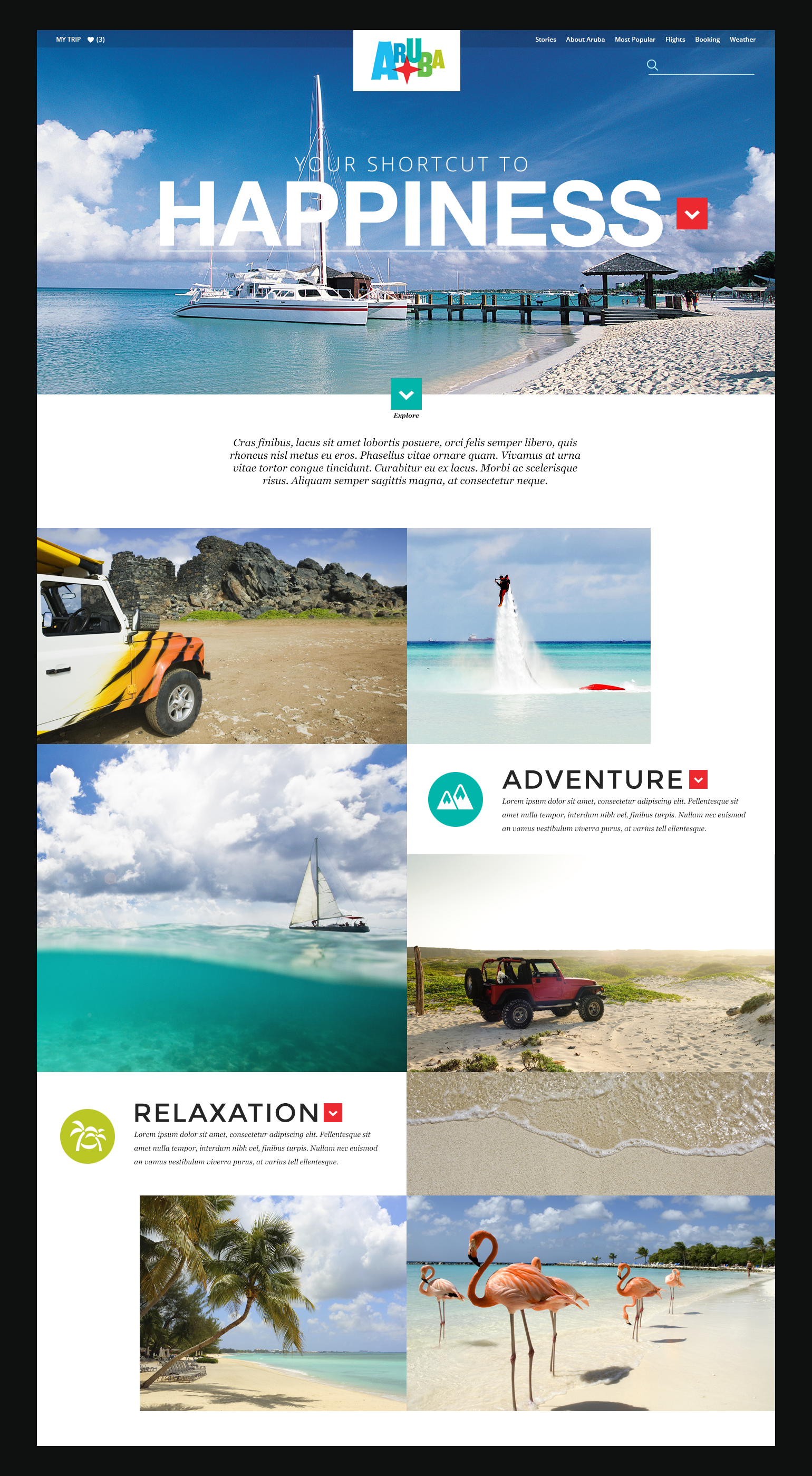 Interactive Aruba map, allowing people to explore activities and create a custom itinerary to share with friends & family.
We designed, created, and developed a fully interactive map of Aruba to allow potential visitors another level of immersion and interactivity - givng them an opportunity to become oriented with the island, it's locations, towns, beaches and numerous activities.