The 'Beauty Forecast' brings together personalized haircare and geo-location awareness to create a daily experience and social network.
For Suave, Unilever's world leading personal care brand, I concepted an app called 'The Beauty Forecast'. As an extension to their brand position of 'Live Beautiful', the app understands your geolocation, daily weather conditions, and hair type - and gives real time beauty & care tips in addition to a 'Beauty Heat Map' that helps you locate beautiful moments near you. The platform leverages content providers and appropriate content from around the user's immediate geographic location to provide lifestyle advice around the broader concept of 'beauty'. This translates to a type of social platform, where media, arts, events, locations, actitivies, and daily trending activities are surfaced and presented - creating a personalized heat map of beautiful moments.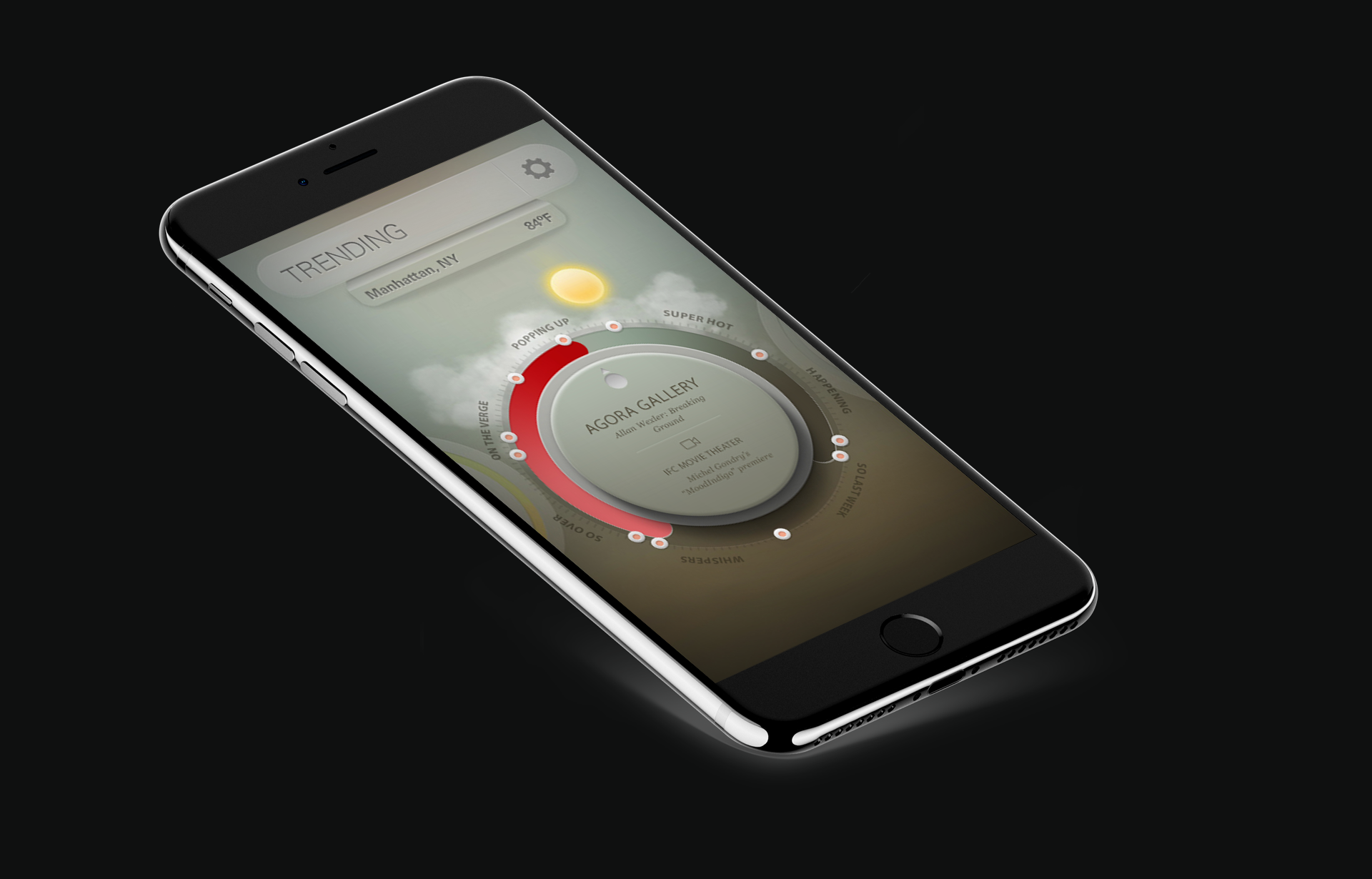 'The Beauty Forecast'
The concept for a forecast immediately gave us a relevance and daily context for engaging users around style and fashion tips, events near them, and product advice. The range of combinations provide a rich libary of content and 'reasons' to connect meaningfully. We of course also looked for opportunities to make the UI beautiful, playful and interactive.